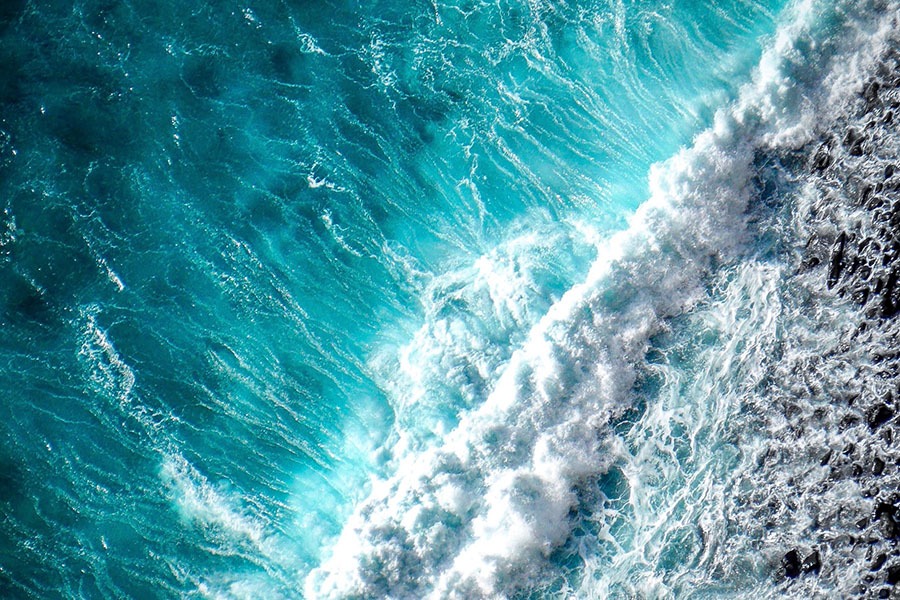 (Contributed to by Gillian Koonce)
Every market place was once new. Someone created an innovative industry with little competition and developed products that satisfied a consumer need. But in such a noisy world filled with concentrated markets, how does your business stand out from the crowd? In 2005, W. Chan Kim and Renèe Mauborgne introduced a new strategic mindset that broke the ordinary way of thinking by helping businesses stand out from their competitors while keeping costs low. This revolutionary Red vs Blue Ocean Strategy helps businesses create new markets rather than compete in existing ones. 
Imagine this: we are scuba diving in the Bahamas (post-COVID of course). We are in the middle of the ocean when a swarm of hungry sharks surrounds our boat looking for prey. We throw a single fish into the ocean and… boom. All the sharks sprint to their food creating a red bloodbath in the turquoise waters. This is considered the "Red Ocean." We are referring to the bloody and cutthroat market where businesses compete with one another in an attempt to grab the largest market share. With limited growth opportunities, shrinking profit margins, and defined industry boundaries, the Red Ocean can be awfully restricting. 
Businesses should focus on entering the Blue Ocean, where they can capture new demand and make their competition irrelevant. Steve Jobs is an iconic example of diving headfirst into the Blue Ocean when he introduced the iPod. Yes, yes I know not every business can create such a revolutionary product like the iPod, but it is the mindset of capturing a new market rather than competing with current ones that will make you stand out. Simply said, Jobs ignored what products were in the market at the time and created his own industry.
It is all about value innovation. In order to jump into the Blue Ocean, businesses must determine upcoming trends or demands and create innovative solutions to satisfy them. Producing something that stands out in such a noisy world is imperative in success but it's not easy to do it alone. This is where Decibel Blue can help. We are here to create a smooth transition into a Blue Ocean by utilizing SEO, market research, and unique ideation to determine upcoming trends for your business to dive into. With 15 years of experience, Decibel Blue will provide the expertise and creativity to discover the next cutting-edge idea. And let's be honest, what better agency to partner with than one who has blue in its name!
Tyler Rathjen
Tyler Rathjen is a partner in Decibel Blue, where he leads some of its highest-profile lifestyle clients. Whether developing strategic marketing plans, establishing creative programs, or managing digital, advertising, social media, influencer and branding projects, Tyler has a wealth of communications expertise. Tyler began his career with Decibel Blue in 2006 and has since overseen the launch of more than 120 franchises across the nation, including 80 Dunkin' Donuts stores.