About Decibel Blue
Decibel Blue exists to help companies of all sizes and stages grow their business, using digital public relations to connect them with their target customers. Every organization needs to communicate what makes them exceptional, to tell their story. With over 60 years of collective experience, Decibel Blue's leadership team helps real estate, franchise, and lifestyle clients achieve measurable results by telling their stories strategically and creatively. With offices in Denver and Scottsdale, the 15-year-old PR firm represents businesses ranging from start-ups to mature regional and national brands including Tide Cleaners, Dunkin' Brands, Kentwood Real Estate, Gables Residential and Elements Massage.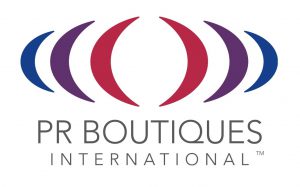 Decibel Blue is a member of PR Boutiques International, which includes 37 agencies located in 15 countries. When needed, we can call upon our partners almost anywhere around the globe to tell your story.
For more information, visit PRBoutiques.com
"Imagination is more important than knowledge. For knowledge is limited, whereas imagination embraces the entire world, stimulating progress, giving birth to evolution."
-Albert Einstein
we foster imagination
It's easy to say you're creative, but hard to explain how. Well, this guy with crazy hair helped us out with that. He said that creativity precedes knowledge, the catalyst for creativity is imagination and what fosters imagination is a fundamental need to embrace new ideas rather than timidly clinging to the familiar. This is more than semantics — it's our operating philosophy. Every molecule of our agency is focused on imagination and creating the ideas that help our clients succeed. A small example? Calling a brainstorm a "brainstorm" and locking an account team in front of a whiteboard in a "war room" just doesn't sound very imaginative. In fact, it's a trite agency convention. Our brainstorms are called "rastas" and everyone from the trainees to the partners participate, regardless of whether or not they're "on the account."
public engagement
The lines between digital, social media, public relations, marketing and advertising have blurred. Public Engagement means looking at those old labels through new lenses, maximizing your budget and engaging with your customers. In the immortal words of Steve Jobs, Decibel Blue challenges our real estate and lifestyle clients to "think different." What you think about old school marketing and public relations is nice, but all that matters is how today's consumers like to consume information about brands and services. What used to be "earned" now must be paid for and tactics that were once expensive, are now free. Public Engagement is the understanding of how brand loyalty is built and purchase decisions are made, especially by millennials and Gen Z. Decibel Blue provides the experience and the expertise to communicate your business' unique attributes through the paths best suited to reach today's customers.
organizational balance
Some companies are great at dreaming. Others doing. And still others focus solely on the numbers, as if a spreadsheet creates the results. It doesn't matter whether an idea is poor or powerful, if the strategy, organization and expertise aren't in place to execute it in a timely and fiscally-responsible manner. Most importantly, if the deliverable doesn't produce bottom-line results, why is the client even paying us? Big articles, awards and billboards are exciting, but our payroll only gets covered if we put "butts" in our clients' proverbial seats.
passion
Dunkin' Donuts told us a big reason they selected us 10 years ago was that we demonstrated we genuinely wanted to do the work, not just "land the account." Passion means after you've completed your to-do list for a client you start thinking of new things to add to it. Passion isn't just paying attention to details, it's thinking of details. You can ask us more about the honey bear because meeting expectations simply isn't enough. Only when our clients win, do we win. For this reason, our team goes offsite every month to "look-ahead," identify challenges and find solutions to our clients' needs, 3, 6, 12 months in advance. The first step to becoming a loyal partner for years is thinking that way and then back it up.
Take trumpet man over there. We don't know who this guy is, but he's clearly passionate about his music. That's how we feel about our clients.
who is ella?
Ella is kind of like our Yoda, without the lightsaber. When our little green friend pops out her head, it gets everyone's attention. Following in the footsteps of previous mascots, Squiggles the tetra fish and Puffy the puffer fish, our little Ella — short for Ella Fitzgerald — makes us smile even during the most stressful of times. Now, if she could just learn AP Style.
our name
You may be wondering what our name means. Our fundamental goal is to help our clients stand out in a very noisy world. That made us think of "Decibel." Then the Blue whale came to mind. Not only is it the largest animal in the world, it is also the loudest. It's voice can reach 180 decibels, which is louder than a jet engine! In color theory (design geek stuff)) blue is associated with creativity, depth and stability. In different cultures, blue symbolizes trust, loyalty, wisdom, confidence, intelligence, faith and truth. That all sounded pretty good to us, so "Decibel Blue" we became.  Now our logo makes more sense too huh?