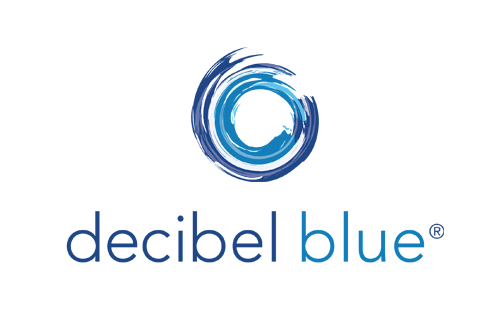 Agency Founder, David Eichler, Sells Firm To Long-Time Partner, Tyler Rathjen
David Eichler, founder of Decibel Blue Creative Marketing & PR, is pleased to announce the sale of the agency to long-time partner, Tyler Rathjen. This transfer of ownership ushers in a new generation of leadership and positions the firm for continued growth.
Under Eichler's direction since 2005, Decibel Blue has established itself as one of the nation's leading strategic marketing and PR agencies, providing advertising, design, media relations, social media, digital marketing, and brand management services to an impressive roster of clients. Notable accounts include My Sister's Closet, whose iconic "Sell Your Sole/One Night Stand" advertising campaign was personally developed by Eichler and Rathjen. Others include Tide Cleaners, Dunkin' Donuts, Elements Massage, Amazing Lash Studio, Cancer Treatment Centers of America, Denver Metro Association of Realtors, Kentwood Real Estate, and Dress for Success Phoenix.
Eichler knew there was only one person to entrust with his legacy. "Tyler is immensely talented. He has had a hand in virtually all our most complex accounts. We share a common vision, the same ethics and values. I can't imagine anyone else carrying the torch into the future." Rathjen began his career at Decibel Blue after attending Arizona State University. Instrumental in the agency's expansion from Phoenix to Denver, Rathjen was named partner in 2016.
"David and I have worked hand-in-hand for nearly two decades. I simply would not be where I am today without David's mentorship. I am honored and humbled by this opportunity," shared Rathjen. Our team will continue focusing on retail, multi-unit franchise brands, and real estate companies ranging from individual brokerages to large-scale developers."
Eichler adds a personal note, "After working in the entertainment industry for over a decade, I'm excited to say that after 23 years I am retiring from marketing and PR and going back to graduate school to focus on my third act. I am so proud of Tyler. With his remarkable dedication and focus, Decibel Blue will thrive for decades to come."
Tyler Rathjen
Tyler Rathjen is a partner in Decibel Blue, where he leads some of its highest-profile lifestyle clients. Whether developing strategic marketing plans, establishing creative programs, or managing digital, advertising, social media, influencer and branding projects, Tyler has a wealth of communications expertise. Tyler began his career with Decibel Blue in 2006 and has since overseen the launch of more than 120 franchises across the nation, including 80 Dunkin' Donuts stores.
Comments are closed.