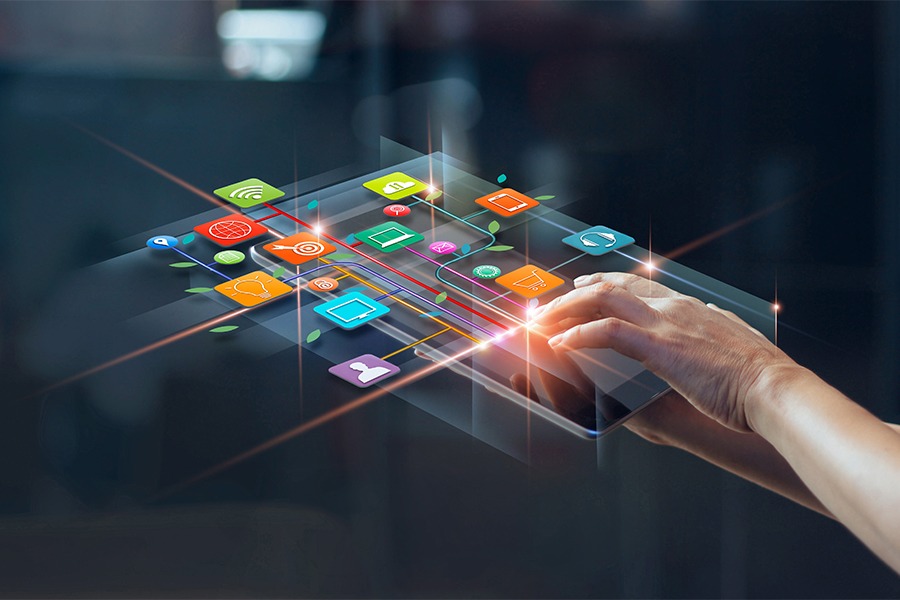 (Contributed to by Talia Slatkin)
Now that people are resuming the regular routines of their life such as attending concerts and visiting friends and family, it is essential to revisit all of your brand's digital marketing touchpoints. Here are five things to consider as you promote your brand in a post-pandemic world. 
1. Move Everything Online
While this may seem obvious, you need to increase your online presence to keep up with your competitors and provide easier access to your consumers and employees. If all of your products and services are already online, you can and should continue to enhance your digital presence to bolster consumer interaction. For example, you can explore automated email and communication services, so your brand constantly connects with people interacting on your site. Furthermore, investing in client relationship management software gives way to increased traffic by promoting personalized correspondence. 
2. Get to Know Your Post-COVID Customers
Consumers' habits and opinions toward brands have shifted over the past year and a half. As we move forward, consider how your customers' thoughts, desires and pain points have evolved. One easy way to understand these new habits is by sending out a simple email survey. These do not have to be complicated questions; the shorter the survey, the better. These may be in the form of multiple-choice or choose-a-point-on-a-scale to ascertain their emotions. You can also leave some open-ended questions to allow consumers to articulate how their feelings have shifted. While it's always vital to attract new customers, understanding how to retain your existing customers is just as pivotal. 
3. Consider the Right Platforms for Your Brand 
The platforms you use can impact consumer perception. As social media is key to building awareness and exposure, you want to make sure these platforms represent the pillars of your brand. Remember, the message is also in the medium. If you are looking to make your mark in the realm of professional business services, Linkedin is probably the platform to center your focus. If your brand centers around lifestyle trends, then lean into the power of TikTok and Twitter, where younger generations spend a heavy amount of time.
4. Harness the Power of Influencers and Content Creators 
The past year has showcased how one viral dance video can send people into catastrophic fame. New stars like Addison Rae and the D'Amelio sisters have inked multi-million dollar brand deals and immense followings. As online traffic has continued to increase, brands must set their sights on the right influencers to identify growth segments and attract target customers. Additionally, investing in relationship building and influencer training are critical next steps as identifying these up-and-coming individuals are great ways to build authentic brands. Read more on developing mutually beneficial partnerships with TikTok influencers in our blog (here). 
5. Focus on Select Paid Advertising Channels 
There is a multitude of media options where you can advertise your brand. However, it's not practical to spread your brand's paid budget across every platform. In addition to using the right platforms for your social media, it is equally important to focus your paid advertising on the channels that will be most advantageous for your brand's exposure. Different topics garner more popularity and attention on various platforms. For example, if your focus is on the beauty industry, TikTok and Instagram may prove the best places to advertise. If your brand offers financial or consulting services, Linkedin and Google will serve as the best places to market your brand. Find the best advertising niche for your target client. 
While these are only five ways to generate more digital exposure, there are many other ways to enhance your business online. Start by experimenting with one or two strategies and see what works best for your brand. Don't know where to start? We highly encourage a trusted agency partner (like Decibel Blue) to assist you on this new journey.
Decibel Blue Creative Marketing & PR has been selected among the Top Digital Marketing Companies in Arizona by Designrush.
Tyler Rathjen
Tyler Rathjen is a partner in Decibel Blue, where he leads some of its highest-profile lifestyle clients. Whether developing strategic marketing plans, establishing creative programs, or managing digital, advertising, social media, influencer and branding projects, Tyler has a wealth of communications expertise. Tyler began his career with Decibel Blue in 2006 and has since overseen the launch of more than 120 franchises across the nation, including 80 Dunkin' Donuts stores.
Comments are closed.