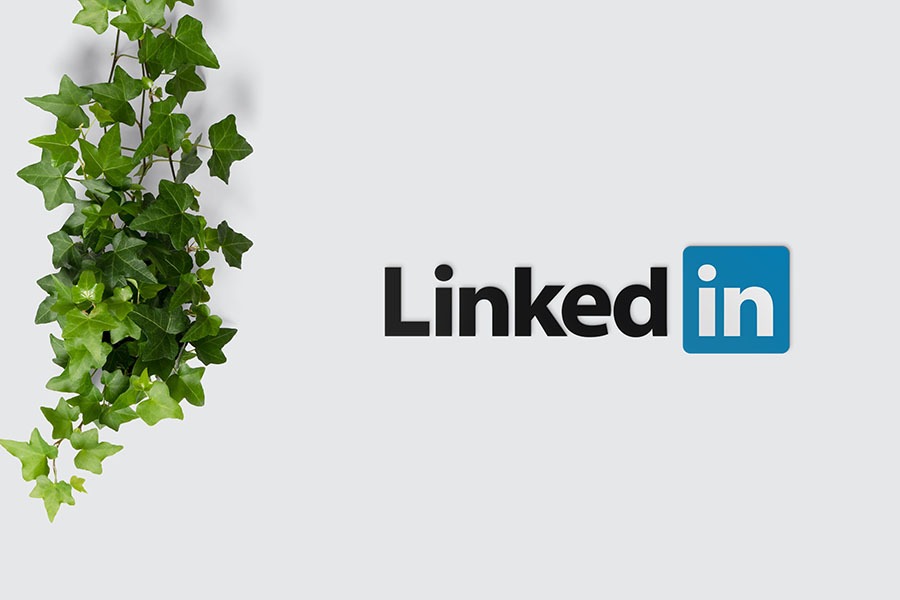 And why the infamous "bro-etry" clickbait might disappear forever
LinkedIn's revenue was up 10% in Q2 of 2020 with a 27% platform usage increase, largely attributed to a massive spike in job searches due to COVID-19. As more people flock to LinkedIn to casually browse content, LinkedIn is continuously adapting its algorithm to improve the user experience – affecting how marketers should promote their content.
Do you ever notice yourself scrolling through your feed, but not clicking on an article? LinkedIn needed a metric to track how much time you spent browsing a headline or article preview, as well as how long you spend browsing an article before returning to the feed.
In May, LinkedIn introduced "dwell time" to its algorithm to capture this metric. Most importantly, dwell time tracks which content users are interested in. LinkedIn's mission is to provide the best user experience possible and dwell time helps the algorithm provide the content you're likely to be interested in.
For marketers advertising on LinkedIn, dwell time ensures your post will more likely appear for users who are interested in your content. Alternatively, it's never been more important to create content that appeals to a wider audience for a longer period of time to maximize the content's reach.
One example of dwell time affecting LinkedIn content is "bro-etry." You know the post you probably click "read more" resembling this?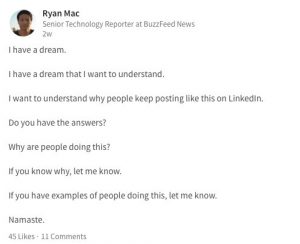 Bro-etry posts are often spaced out in single sentences like the screenshot above, drawing users to click "read more," drawing a ton of engagement. LinkedIn too heavily relied on the user actively clicking/tapping "read more" to track post engagements. With dwell time, LinkedIn more effectively tracks engagement and non-engagement without users needing to click on buttons – which is bad for the bro-etry offenders but great for users!
Companies on LinkedIn need to be cognizant of algorithm updates and how they might affect their content's reach, even if the algorithm is regularly updated multiple times a day! As Denver, CO and Phoenix, AZ's top social media agency, Decibel Blue tracks platform updates and advises clients to optimize their content. If you're interested in expanding your company's social media platform, reach out to our digital marketing team today.
Tyler Rathjen
Tyler Rathjen is a partner in Decibel Blue, where he leads some of its highest-profile lifestyle clients. Whether developing strategic marketing plans, establishing creative programs, or managing digital, advertising, social media, influencer and branding projects, Tyler has a wealth of communications expertise. Tyler began his career with Decibel Blue in 2006 and has since overseen the launch of more than 120 franchises across the nation, including 80 Dunkin' Donuts stores.