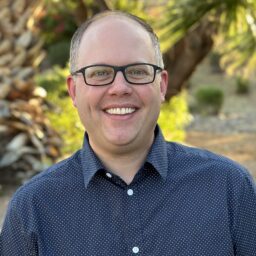 Tyler Rathjen
President/Founder
Tyler Rathjen is responsible for leading Public Engagement™ programs for the agency's high-profile roster of national and regional franchise, retail, restaurant and real estate clients. Whether it's developing strategic marketing plans, establishing creative programs, or managing digital, advertising, social media, influencer and branding projects, Tyler has a wealth of expertise. Tyler began his career with Decibel Blue in 2006, where over the past 17 years he ascended to account executive, senior account executive and director of integrated marketing, ultimately becoming a partner in 2016.
Tyler has advised some of the nation's most noteworthy brands, including Tide Cleaners, Elements Massage, PetSmart, Tuft & Needle, Amazing Lash Studio and Baskin-Robbins. For Dunkin' Donuts, he has overseen the launch of more than 100 restaurants throughout the Southwest. 
Tyler's work with My Sister's Closet, the nation's largest designer consignment retailer, is particularly noteworthy. He spearheaded the team that created the nationally recognized "Sell Your Sole" and "WANTED: One Night Stand" campaigns. The latter was a finalist for the prestigious OBIE Award for outdoor advertising excellence, competing against Gatorade and Snickers.  
Although based in Decibel Blue's Phoenix office, Tyler has also played an integral role in growing Decibel Blue's footprint in Denver over the past eight years.
Tyler has served on the board of Phoenix Suns 88 Charities as Executive Committee chairperson (or "Big Gorilla") and is also a member of the Key Executive Forum for PR Boutiques International, a global collaborative network of public relations agencies. He is a Class 33 graduate of the prestigious Scottsdale Leadership program and earned his bachelor's degree in marketing from Arizona State University's W.P. Carey School of Business. Tyler is passionate about supporting education-related causes since his wife, Victoria, has been a public school teacher for many years. He earned his bachelor's degree in marketing from Arizona State University's W.P. Carey School of Business. 
An Iowa native, Tyler has two sons and two daughters who more than keep him on his toes. He cheers passionately for his Nebraska Cornhuskers and the Chicago Cubs, where he realized a lifelong dream by attending Game 3 of the 2016 World Series (FINALLY!).